Photography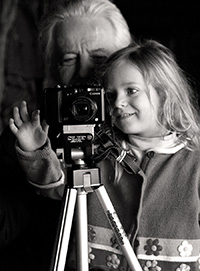 Photographs are stories made visible. When we are able to create visual narrations of our experiences, we gain a richer sense of who we are, and who we are becoming. We give shape and meaning to our lives.
The act of photographing children in action, having the focus be on who they are in the moment, conveys to children they are important and valued. Also, it tells children what they are doing merits capturing, saving and sharing.
Photography is a practice of listening. We when listen, we are paying attention, and this brings us closer and strengthens our connection to what and who is before us.
Sonya photographs families and schools in action, capturing authentic moments of their lives. She is also able to work with parents, educators and children to develop their own skills with their cameras, and then share how to use the photographs in a diversity of ways such as photo books, coloring pages, paper friend dolls, projections, wall art, cards and more.
Read more
Children delight in looking at images of themselves, their family and friends. Photographs build relationships by connecting people with each other. As well, images offer children a more grounded sense of place and their part in it.
Giving children the opportunity to connect with themselves, those around them and their surroundings also gives them an opening to adventure beyond where they are. Photographs offer insight into moments that might otherwise be forgotten. They bring another voice to the dialogue of life.
Adults and children can derive further meaning from their experiences when they are given the chance to reflect on what they've done. When connecting with our past, frequently new ideas are generated about possibilities for the future.