Sonya's Bio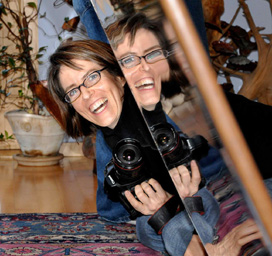 Sonya is recognized, nationally and internationally, as a leading voice in early childhood education and design.  She worked at a school for low income families in Washington D.C. called The Model Early Learning Center at the Capital Children's Museum, the only school to ever be accredited by Reggio Children, Italy.
She has been on NPR and interviewed by Newsweek and Child Magazine, among other publications.  She is a popular speaker and she used to present regularly at conferences, until she became a mom and now she does laundry.
Between loads, Sonya cares for her daughter, creating instillations for exploration all over their home.  She chronicles the journey of motherhood through writing and photography in hopes of inspiring others to jump more fully into the creativity of childhood.
If you want to know more about what Sonya has done with her life over the last 40 years, contact her and she would be happy to send you a few additional paragraphs about her journey, or her official curriculum vitae.
Until then, she wants you to know she is living life fully with immense joy and looks forward to whatever the future may bring.